Standard Group photography is (as it always was) our main form of school and team photographic work. We have two sizes, both of which will fit in a normal family album. Our names are photographically printed under the group so there is no chance of the photo and names being accidentally separated. All of this is covered with THICK 100 micron laminate to protect the final product. Others claim to match our products, but close examination shows they ARE more expensive, AND either lack the laminate, the attached names or both. The class name, year level for school photos and team name is printed above the names so there is no longer a need for that unsightly "blackboard" in the front row.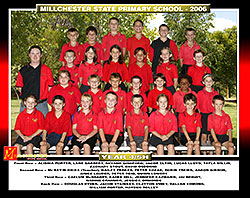 Where possible, I try to take younger children in "location" and older students in natural outdoor settings.
Because of our high quality photogenic electronic lighting, we are able to overcome most of the problems found with outdoor groups.
If indoor photos are required, then there is no better lighting than these units.
If you have any special requirements, please e-mail Richard or Julie or phone / fax.
OUR CLASS AND TEAM PHOTOS SELL AT VERY REASONABLE PRICES
There has been some call for us to change to digitally assembled school & team photos, after some "out of town" photographers tried to offer "something new".
I initially thought this was a good idea, and purchased all the "good gear" to be able to offer similar products to my clients.
I find this eminently suited to Teams, High Schools and with parents of Primary Schools still preferring the groups featured above.
If you are not sure which way to go, I can show you samples of either system. Each has its advantages and disadvantages.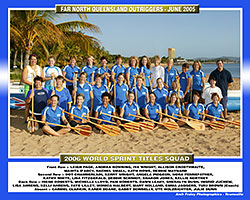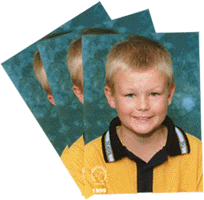 SCHOOL PORTRAITS
I have been taking school photos since the early 1960's and have experimented with varying numbers and sizes of portraits for students.
The most popular package has been 3 photos 8″ x 6″ (200x150mm). This gives one to each set of grandparents and one to the students family.
Each photo has the school crest and year date overprinted, so many years down the track, family members can place it in chronological order.
*PLEASE NOTE: ALL NAMES ON THESE SAMPLES ARE FICTITIOUS